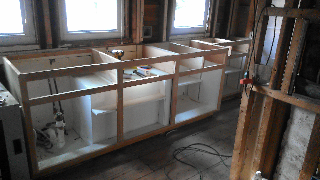 Our new cabinets will have a simple, full overlay, shaker style door.
The base cabinets we currently have will be staying, but with new doors and a coat of lacquer tinted Behr's Graceful Gray. You can see the color in the walls of the picture below - also, I totally want to steal that
stencil
idea for somewhere! Perhaps the dining room...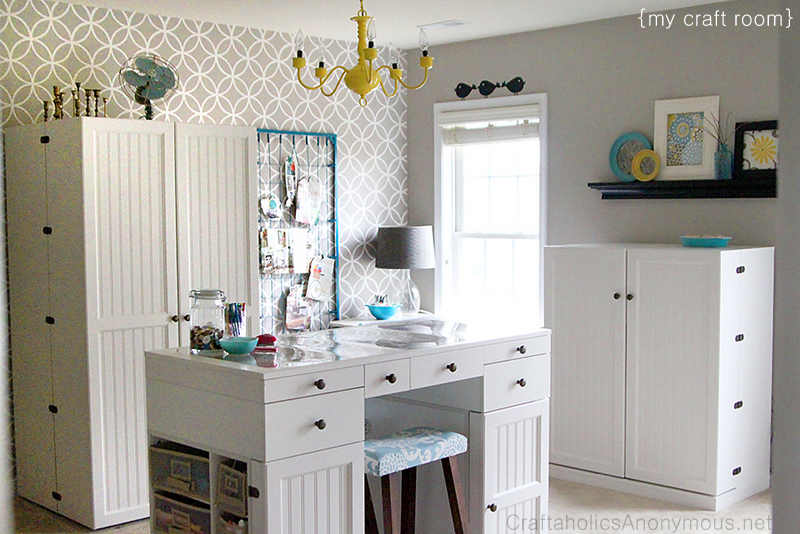 http://www.craftaholicsanonymous.net/wp-content/uploads/2011/11/craft-room5.jpg
So far the base cabients have been sanded once after preliminary hole filling. More to come on this project!
OK - 9:12 PM, Tuesday:
Today's after work work session started with Brent sanding the cabinets. Next, we taped off the insides.
Then the primer was sprayed.